PACKAGING PRODUCTS
This area is made up of three activities : the processing of cardboard, handling and packaging
Cardboard processing :
Know-how and quality in packaging
For decades, Atelier 85 employed its staff with subcontracting work. At the end of the 1980s, because of stiff competition from day centres, prisons, emerging countries and ETAs, the Atelier planned the development of its own products. This lead to the creation of the cardboard areas at the beginning of the 1990s.
Three star products
We focus on producing boxes (with a screen printing option), blocks and lattice work. This enables us to offer a complete range of packaging products (from shipping boxes to stuffing and protective products).
Our means of production
Rich in experience, year upon year this area has expanded its stock of "machines" in order to diversify its range of products. Box makers, roda (cutting lattice work), roller press, wallet press, pallets, staplers,… allow us to meet clients' increasingly specific demands.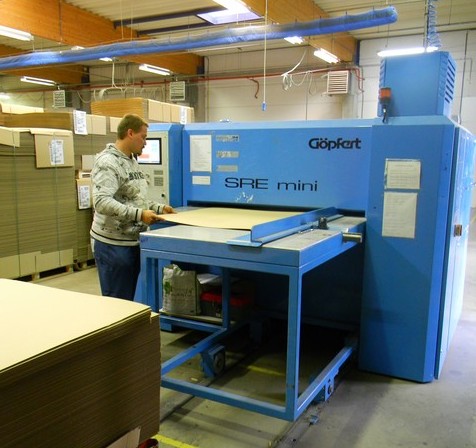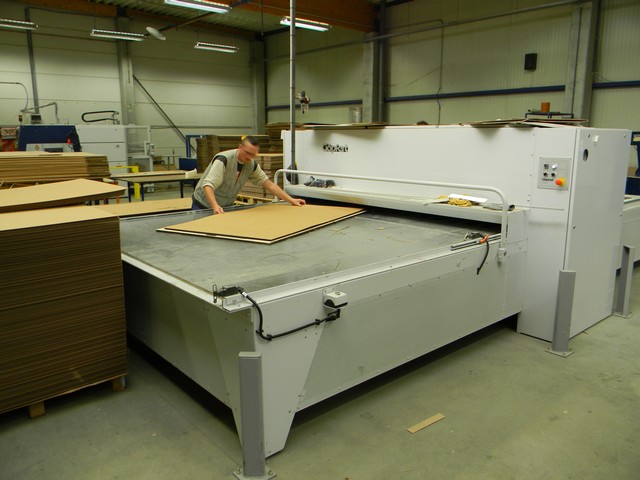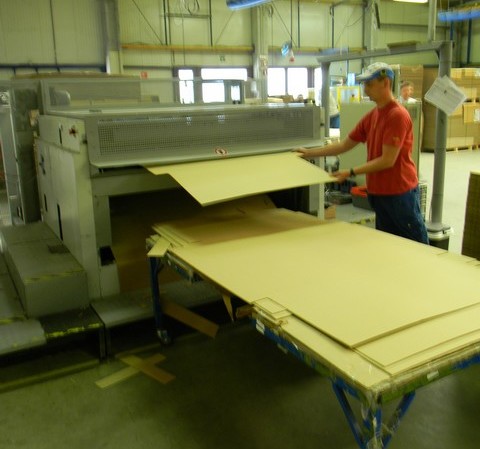 Turning towards professionals more than ever…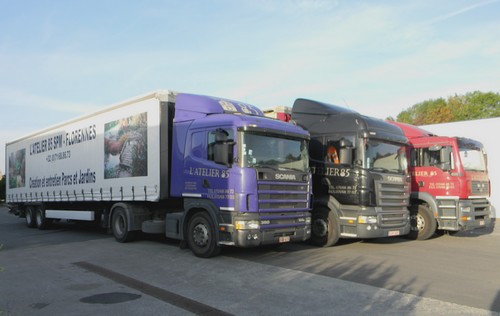 Our clients include more than 500 companies from widely varying sectors.
In particular, we would highlight glasswork, food-processing, welding, clothing and the car industry.
These clients, from the Benelux and France, can be served in record low times thanks to our own fleet of vehicles.
The assembly of lattice work and products from the processing workshop is covered by this area.
The finished products are then paletted and covered with film for transport to our clients.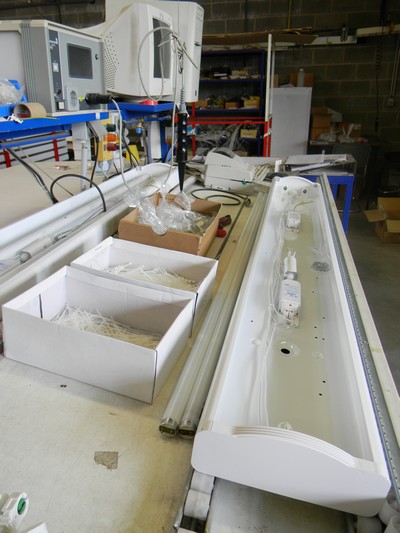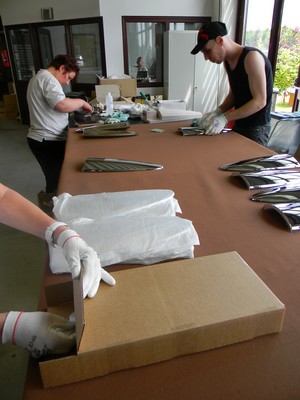 We can provide a large number of types of packaging.
Please do not hesitate to contact us so, together, we can assess your needs in order to provide you with a service that meets your expectations.
Packaging, labelling, protective bags, paletting… all of these processes can be conducted by our packaging lines.