LAUNDRY
With more than 30 years of experience to draw from, this area now has 15 employees focused on satisfying individual and professional clients.
Unlike our other areas of activity, our laundry service is still based at Rue Février in Florennes.
Our shop welcomes you from Monday to Friday.
They offer you 3 services :
Laundry
Our professional team allows us to provide a range of services :
Horeca laundry : washing and calendering of table linen and bedclothes.
washing of residential laundry (homes, care centres, institutions,…)
washing of private laundry : our shop, located in Rue Février in Florennes, welcomes you to bring along and collect your laundry.
Furthermore, professional clients located within a radius of 30 kilometres around Florennes can take advantage of our delivery service.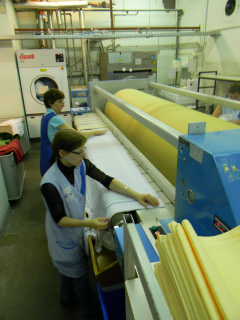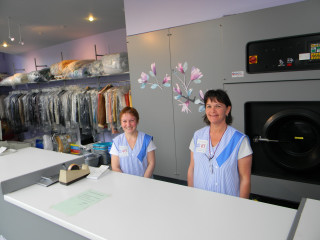 Dry-cleaning
Atelier has high-performing dry-cleaning equipment for delicate items. Both companies and individuals can make use of this technology.
Suede, leather, carpet, cushions and curtains can also be brought to our shop.
Do not hesitate to come to us for your dry-cleaning.