Atelier 85 asbl came into being on 3 April 1967 on the initiative of Mutualité Chrétienne de Walcourt (Walcourt Christian Mutuality). The newly-created ASBL was chaired by Mr Jules Maroit d'Oret.
Major stages
1967 : Acquisition of the former Station Hotel enabling the company to conduct its activities. Many of our areas are long-standing: sewing, electrical assembly, packaging, ironwork, producing fishing rods, liquorice sorting. A few years later, the purchase of an annex on Rue Février enables the company to fully develop its activities.
1985 : L'Atelier 85 asbl invests in the qualifications of its staff. The existing team was thus joined by a landscape architect, interior decorator, a qualified welder and a model creator. At that time the Atelier had 70 employees.
1988 : Mr Omer Noël, chair of the Federation of Christian Mutuals in the Philippeville district and chair of ASBL, Mr René Manise, federal secretary and the director at that time support the stimulation and ensure the constant progress of this enterprise with a social focus. The growth experienced drives the managers of the day to change the organisation's infrastructure. The buildings on Rue Février are subject to a transformation project.
1992 : Mr Bernard van Sandwyk, by now director of the Atelier de Walcourt, takes over l'Atelier 85 asbl.
1995 : A production hall is build in Rue de Mettet.
1996 : Atelier 85 asbl merges with Atelier de Walcourt. All of their activities are brought together in Florennes.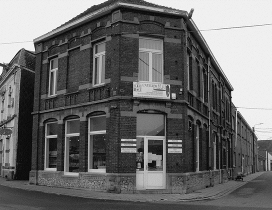 2006 : Two other buildings have been added on Rue de Mettet. Most of the areas of activity and the offices are set up there.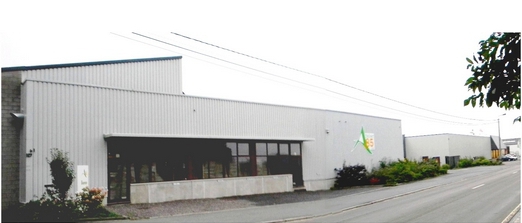 Introduction
Since its creation, Atelier 85 asbl has had the mission of finding disabled workers a useful and remunerated job within a continuous vocational training framework.
In this way, the economic activity is but a means to achieve a social objective.
With the aim of compensating for the loss of performance caused by the worker's disability, subsidies are awarded by the AViQ.
Four consultants currently look out for the workers' wellbeing and safety.
 Atelier 85 asbl  has grown continuously since its creation and now employs close to 200 people thanks to re-investment in its means of productions.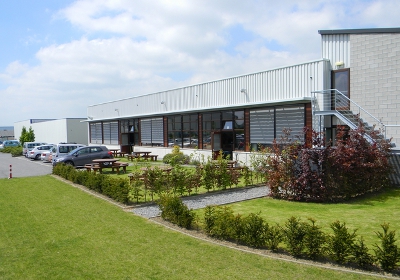 Back of the building
They can be divided into 4 major areas of activity:
Download our organisation chart:  Organigramme.pdf